ABOUT US
Shalom AV Tech Ltd

We are a Professional AV company committed to provide system design, integration, project management services as well as equipment rental and excellent staging support. Through training, technical assistance and after sales services, we provide the best and cost effective one-stop service AV solutions to our customers.
Shalom AV Technology Limited was established since 1994. The name "Shalom" is a Hebrew word meaning peace, completeness, and welfare. Like our name, we carry these characters into our works and also hope to bring these blessings to our customers.
As for the company's Chinese name "康聆", it reflects the company founder's desire for beautiful sound; together with the knowledge of audiovisual technology to facilitate an enjoyable listening environment. It also represent the company's strive for excellence. Every year our staff will attend various training and international conference in pursue of the latest professional audio-visual products. Through the exchange of information with key vendors, we provide to our customers the latest audiovisual technology.

Our Mission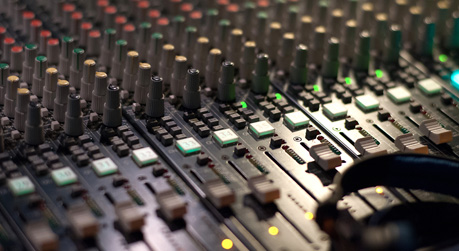 Committed to provide beautiful sound
We focus on the important of vocal reinforcement, as it is the deliver medium of message
We focus on deliver excellent music, as it is a gift from God, which can refresh the soul and spirit
We focus on reducing noise and interference, so that the audience can concentrate to enjoy the show and teaching.
With years of pursue we tried hard to learn all kinds of music, technology management, audio theory etc. We hope these knowledge and experience can help our customers to solve problems. As an extension of our mission, we conduct training courses to establish a new generation of sound guru.

Business Area
We provide consultation, system design, system integration, project management, system installation as well as equipment rental services and staging support. In schools, churches, hotels, auditoriums, discos, conference rooms, studios and live show or special events, we provide the following aspects of services:
System Design, project management and installation
Equipment rental and event management for concert and live show
Audio System    Video System     Video projector   LED display
Lighting System   Musical instrument
Stage Management  Stage special effect  Technical coordination
Activities planning  Backdrop and pops
Professional camera crew  Multi-track live recording Carnival booth

Product Sales
Professional audio training course
 Contact Us
Shalom AV Technology Limited
Room 1, 1/F, Wah Shing Centre, 11-13 Shing Yip Street, Kwun Tong, Kowloon, Hong Kong.  
Tel               :      (852) 2398 1263
Fax              :      (852) 2390 9113
E-mail         :      info@shalomav.com.hk
URL            :      www.shalomav.com.hk
Facebook  :       http://www.facebook.com/shalomavhk